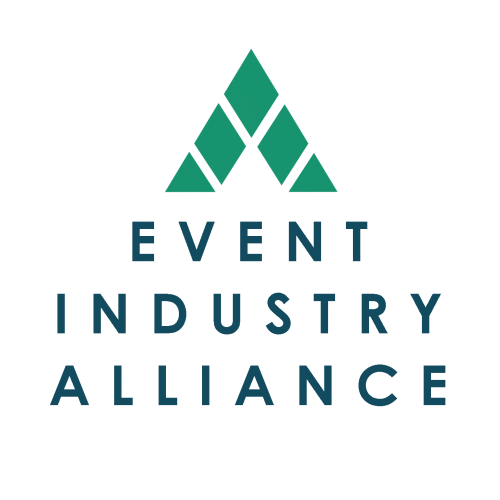 The Event Industry Alliance is the largest aligned voice for the Event Industry in Ireland representing:
AIST – Association of Irish Stage Technicians
AOIFE – Association of Irish Festivals and Events
EIAI – Event Industry Association of Ireland
AOIFE – Association of Irish Festivals and Events
EII – Event Industry Ireland
EPIC- Event Production Industry C19 working group
IEOA – Irish Exhibition Organisers Association
ISG – Irish Showmen's Guild (Funfairs & Circuses)
WBA – Wedding Band Association
VOPF – Venue Operators and Promoters Forum
Established in June 2020 in response to the devastating impact of the Pandemic on the industry. The Event Industry Alliance is a collective of Event Industry representative bodies, covering all aspects of the event industry in Ireland ranging from small local events to internationally recognised large scale commercial live events, cutting edge world class business events, summits, exhibitions, trade shows, weddings, event sponsorship activity, as well as outdoor entertainment operators such as funfairs and circuses, and the hundreds of SMEs and suppliers involved in supporting every aspect of this once thriving industry, which contributes over €3.5 billion to the Irish economy annually. EIA volunteer-led organisation that seeks to give a voice to the 35,000 workers of the wider event industry, working to ensure that their voices are heard at both local and national level and that the Event Industry is recognised as a vital part of both the economy and contemporary Irish society. The EIA's main focus is to advocate on behalf of its industry and members, to create a platform for government and other stakeholders, to directly communicate with the entire industry, to consistently push for the recognition of our sector as a viable standalone industry and finally, to create a means by which all event industry organisations can communicate and align on key issues.